Always keep your valuables close to you
Free InRange app to pair iPhone to multiple InRange
Alerts when InRange and iPhone are out of range
Locate your iPhone or InRange with just one touch
Set times where the InRange won't alert you
Advanced Bluetooth wireless technology
Long battery life with Bluetooth low energy technology
Make calls via Bluetooth headset even with InRange paired
Simple & easy to use
Small and thin to easily fit into your wallet's card pocket
InRange with protective case safely attaches to keys or bags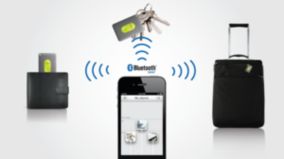 Free InRange app to pair iPhone to multiple InRange
On your iPhone 4S/New iPad, download Philips InRange from Apple App Store and start running the app. Follow the on-screen instruction to add the items you want to protect and set the alarm range. Then attach Philips InRange devices to the item.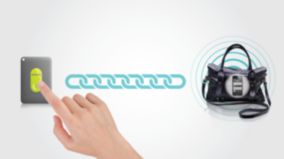 Locate your iPhone or InRange with just one touch
To look for the added item within the set range, tap the home button on your iPhone 4S/New iPad and the InRange device attached to the item rings. Press the button on the InRange device to look for your iPhone 4S/New iPad within the set range in reverse.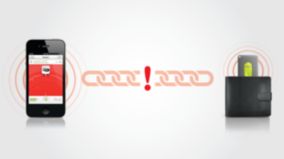 Alerts when InRange and iPhone are out of range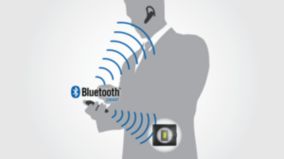 Make calls via Bluetooth headset even with InRange paired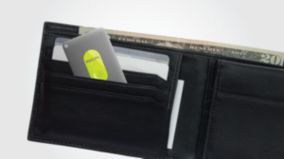 Small and thin to easily fit into your wallet's card pocket
InRange with protective case safely attaches to keys or bags
specifications
Bluetooth® wireless technology
Version:

BT 4.0
Find Me Profile 4.0:

Yes
Proximity Profile 4.0:

Yes
Battery Service 4.0:

Yes
Tx Power Service 4.0:

Yes
Phone Alert Status Profile 4.0:

yes
Alert Notification Profile 4.0:

yes
Sound
Buzzer:

Yes
iPhone/iPad App
Free Philips InRange App:

Yes
Connects up to 3 InRange units:

Yes
iPad compatibility
The new iPad:

Yes
iPhone compatibility
iPhone 4S:

Yes
Accessories
Pouch:

silicon pouch with metallic lock
CR2016 battery:

2 pcs
Lanyard:

Yes
Metal pin:

for battery door release
Quick start guide:

Yes
Power Supply
Battery:

CR2016
Battery life:

3 months
Dimensions
Product width:

60 mm
Product height:

40 mm
Product depth:

3.8 mm
Product weight (g):

20